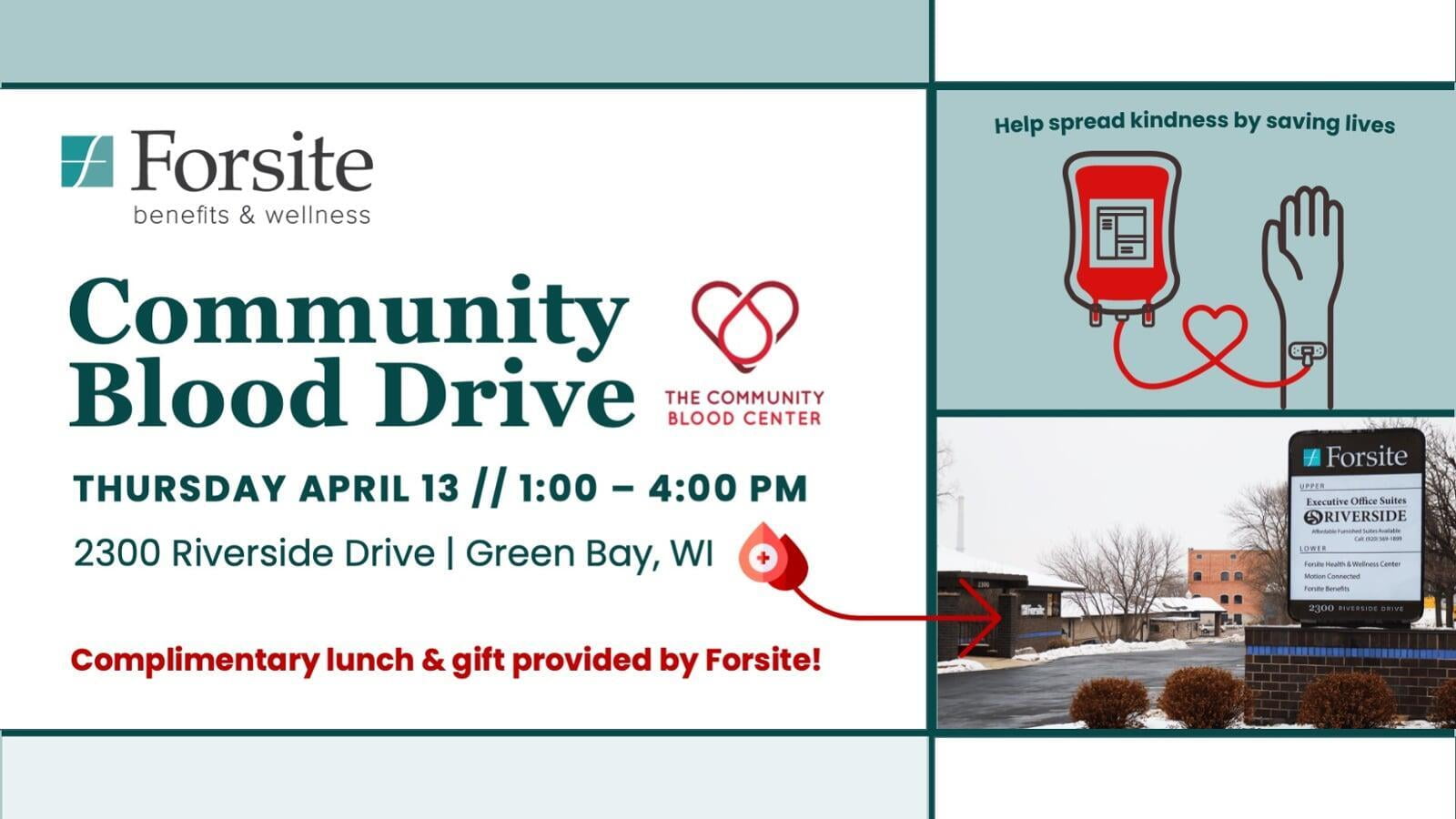 Forsite Benefits is excited to announce we're hosting a community blood drive, right at our building on Riverside Drive.

In just about an hour, you can help provide lifesaving opportunities for patients in need.

Did you know? Every 2 seconds someone in the US needs blood! Join us as we work...