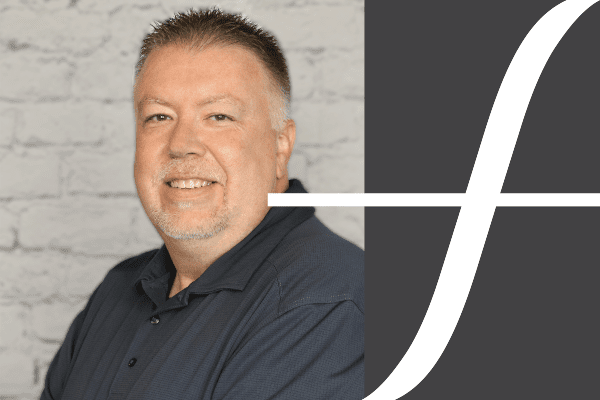 Charles Svihlik, a Forsite Life Stage Support Benefits Counselor, spent 26 years working in the staffing and recruiting industry. He first lived in Illinois but found himself traveling through a job in HR recruiting and consulting. Tennessee, Ohio, North Carolina, and Wisconsin were all long-term residencies.
"Wisconsin is where I've lived the longest. I was recruited by Forsite in 2013 and I absolutely love what I am doing now. A lot of what I do in life stage support involves Individuals coming to me with their healthcare challenges and I help them get to the best situation they can be in. There are a lot of good people out there that get into situations like the diagnosis of a medical condition. I take them by the hand and help explore healthcare solutions. I have worked with state senators on solving some serious issues for our clients. I am not afraid to go to any length to solve a problem. I don't take 'no' very well."
Charles is an invaluable member of the Forsite Benefits team. With Charles' expertise and ambition, our clients can navigate to the best healthcare plan for their unique individual and family needs and solve exhausting issues that naturally arise when navigating healthcare. If you are experiencing significant medical or prescription drug expenses, contemplating or delaying retirement, considering COBRA, or living with a chronic illness, Charles shares the following advice:
"The hardest thing is to get started seeking help for your situation. Once you get started it is the best damn feeling in the world to have hope. If you find yourself in a challenging situation, here are some of the biggest mistakes you can make:
1. Ignoring the situation. This usually compounds the problem.
2. Becoming embarrassed or afraid to ask for help.
Contact me! Here is the biggest thing I want to say; every conversation had with me is confidential. If your HR manager refers you to me, I will let them know that I received the message and we spoke, but they get no details of our conversation. My job is not to tell my clients what to do, it is to educate them on everything that I know and everything that is available to them so they can make the best decisions for their family."
Charles' personal and professional life has always revolved around helping others. Some of the earliest years of his career were spent in the south being heavily involved in some of the roughest housing projects across the country.
"I helped individuals in these housing projects build life skills. Some had never ridden the bus before. I would get on the bus with them to get to their jobs and help them be successful. The relationships I grew through that time were invaluable. I found that being compassionate and showing you care builds trust, and with trust comes respect. The way I see it is we all put our pants on the same way. We are all the same, our stories and circumstances are just different."
Staffing and recruiting was not Charles' initial career path.
"I actually went to school to be a minister. I was going to bible college, got married and moved down to Tennessee. I wanted to start a church there, but got an offer working in the staffing and recruiting industry and I saw it as an avenue to be a professional minister and really change lives, so I took it. My faith is really close to me. I am ordained, and I've actually performed several marriages!"
Alongside Charles' busy professional life, he will always make time to better his community in more ways than one. Charles gets involved and serves on several committees including;
On the Board of Directors for the Volunteer's Center of Brown County

On the Board of Directors for Golden House

A current foster parent

A Court Appointed Special Advocate for two children

And as the Adoption Coordinator for Rescue Greyhounds in Northeast Wisconsin
"I work with retired greyhounds. I have two in my house right now! I grew up with site hounds and have spent an enormous amount of time with them. All the hounds I bring into my home and work with are 'give backs'. A 'give back' is when people end up adopting a greyhound and they give them back due to medical issues, dietary issues, or physical disability and then that dog is stuck in the system. I take those dogs and rehabilitate them. What is my motivation for being an active community member? It is simple. I live here. I work here. I shop here. This community gives so much to me, so it is only fair I give back."
You can contact Charles at csvihlik@forsitebenefits.com.