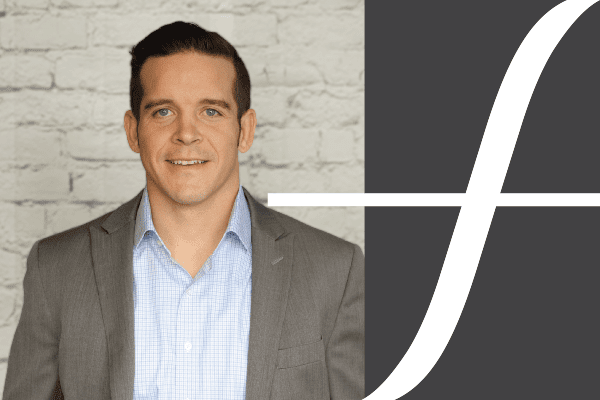 Director of Business Development - Forsite Connect Team, Will Robinson, has spent 14 years as an external partner to Human Resources Departments. Having attended Michigan State to study Supply Chain Management, Will spent some time living in the lower peninsula of Michigan and in Chicago, though he originates from and has settled in Wisconsin.
In 2016, Will joined the Forsite Benefits team as a Business Development Manager and has since been an advocate for employers and employees alike as one of Forsite's employee engagement and benefit experts of Northeast Wisconsin.
"I like doing business around here. The people in Wisconsin are very relationship focused and building relationships is what I do. I like connecting people and solving problems. My passion goes beyond building the footprint for Forsite. I play the role of connector and strategic resource for people and businesses in Wisconsin so that people do not have to face the same challenges that I've learned from in the past. An example of this would be helping someone who is unhappy in their current profession. I help them make connections, giving them options for a more fulfilling career. I do not like seeing people run away from the bad. So, I help them run towards something better."
Spending most of his childhood in Reedsburg, Wisconsin Will has family rooted in the Midwest.
"I spend my time with my kids, George and Lola, and my girlfriend, Terra. I also have a dog, Nalla, and a cat, Harry. Aside from my family, I have dedicated 13 years to practicing Brazilian Jiu Jitsu, I enjoy shooting sports, I play acoustic guitar, ukulele, and the mandolin, and I snowboard."
Keeping mentally and physically healthy himself, Will is an advocate for total wellbeing. He practices yoga and meditation, is an avid reader, and a Brazilian Jiu Jitsu instructor for beginners and children.
Will believes in giving back to and heavily participating in his community. Whether mentoring at Big Brothers Big Sisters, being a board member of SHRM, or participating in St. Baldrick's foundation fundraisers, Will builds awareness for, participates in, and contributes financial resources to countless non-profits on an on-going basis.
"I have had a lot of great mentors in my life and being involved in my community is a way for me to pay it forward to others who may not have had the same opportunities I did. The best thing I can do for people is lend my knowledge and experience and help financially where I can."
Whether in need of a conversation or to solve a problem in employee experience, employee recruitment and retention, talent strategies, or building your company culture, Will is a great person to connect with. Reach out to wrobinson@forsitebenefits.com.
Will's Networking Tips and Tricks:
1. Be the first to make introductions for other people without expecting anything in return.
2. Get out of your comfort zone: don't be afraid to do things that other people will not.
3. Get involved in your community, whether through non-profits or professional networks.
"If you take care of your people, your people will take care of your customers and your business will take care of itself." – J.W. Marriott.
Readers are also enjoying:
The 3 E's That Make or Break Your Employees' Experience by Will Robinson
The 3 F's of Overcoming the Resistance to Change by Will Robinson