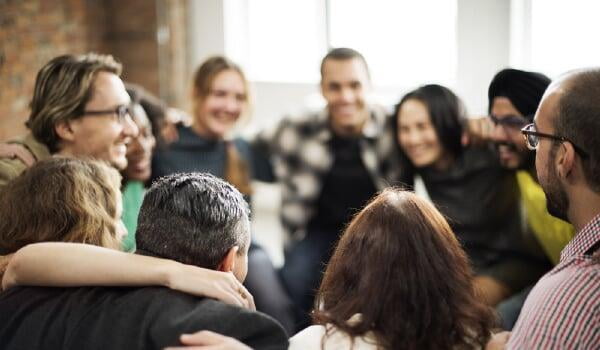 BY MICHAEL TROUP, CEO OF FORSITE BENEFITS
Nurturing a strong team environment where employees are truly heard, understood and valued, is a core strategy of smart leadership. A well-functioning team not only enhances business effectiveness, but also the happiness and well-being of employees.
One proven approach to creating a more engaged team, is by giving coworkers the time and space to authentically bond and get to know each other outside of the day-to-day "grind."
It's our job as leaders to continuously find unique ways to create the space and opportunities for relationship growth. In this day in age, escape rooms and ropes courses often are the first to come to mind.
But I'm here to challenge you to think outside the box, and tie your team building to a different type of event: The Move Challenge, a community wide step challenge.
For the past two years, at my company, Forsite Benefits, we've witnessed what can happen when over 50 Greater Green Bay organizations combine physical activity with an intentional team focus and the ability to positively impact the communities we work, live and walk in.
Not only does this community company vs. company step challenge motivate employees beyond a typical one-day team building event, but it allows them to collaborate and celebrate with each other on a non-work related task.
This 30-day virtual initiative uses an online portal and activity trackers to erase the common team building barriers caused by multiple locations and different departments, and takes it to a place where you can come together and work towards common goals, like outstepping the competition, and raising funds for local area nonprofit.
Since launching this step challenge back in 2017, we've worked with the organizations to raise close to $20,000 for charities that impact the youth right here in the Greater Green Bay community.
It has also inspired healthy behavior change in employees' personal lives and frankly, let them have a bit of fun:
"I exercise very regularly nearly every morning but, thanks to the Move Greater Green Bay challenge, I have tried as I can to add some form of exercise in the evenings as well to help unwind after stressful days at work."

"Made a point this month to maintain at least 10K steps each day and I exceeded my goal. Without the challenge I wouldn't have forced myself to exercise every day for a month. There is something to be said about competing against others AND meeting a 10K step goal for our agency."

"Things like this just simply motivates a person to stay active!"

"Keep moving, it makes you feel better and get better too!!"

"More miles per day. It really pushed me. Very fun! I knew people from other teams."

"Really increased my activity this month and discussed with my team members easy ways to get more steps. I plan to keep steppin' even though the challenge is done!"
This year we wanted to do more, and reach further, so we expanded the Move Challenge into the Fox Valley & Milwaukee areas alongside the Greater Green Bay area.
With your company's support, we hope to raise $10,000 for each market. This year's new local charity partners are CP, located in Green Bay, Big Brothers Big Sisters of Fox Valley Region, and Big Brothers Big Sisters of Metro Milwaukee. 100% of the $250 registration fee collected for the step challenge benefit these non-profit organizations.
Team registration is underway and runs through August 16th.
It's time to showcase your company as leader in the community. Let's boost your team camaraderie and positively impact your local non-profit. View the details and sign your organization up at: www.forsitebenefits.com/move
AT A GLANCE: Move Challenge (Fox Valley, Green Bay, Milwaukee)
Teams can register at www.forsitebenefits.com/move
Challenge duration: September 1st - September 30th.
Minimum team registration fee: $250
Teams must include a minimum of 7 coworkers. Spouses of coworkers are welcome to join.
Individuals with Fitbit, Apple Watch, iPhone, or Garmin can use their device to track steps in the challenge, otherwise, discounted Fitbit & Garmin devices can be purchased through the thewellnessoutlet.com for challenge use.