The Forsite Health and Wellness Clinic is a convenient and affordable healthcare option for Forsite Benefits & Wellness Clients, their employees and families to access many of the same services you would receive from your primary care provider, at a fraction of the cost.
Bolster your benefits without adding to your budget!
Our clinic is a no-cost benefit that can be added to any company-sponsored benefit plan, regardless of insurance carrier or network.
Call ahead or walk right in!
For the best patient experience, call ahead to schedule an appointment to ensure your wait time is minimal to no time at all. Often times, same or next day appointments are available. While recommended, no appointment or referral is necessary. If scheduling an appointment online, you will need to schedule through myprevea.com.
If you are a Forsite client and Motion Connected app user, open your app and choose the bulletin board icon to access our clinic information at your fingertips whenever you need it.
Cost:
$35 for family medicine visit

$15 for most lab visits (save up to 80-90% on common labs!)
|  PREVENTIVE CARE |  PRIMARY CARE |  LABORATORY SERVICES (Labs) |
| --- | --- | --- |
|  Physical Exam |  Acute care for; allergies, coughs and colds, ear pain, pink eye, flu, headache, non-surgical factures, laceration evaluations, sinus infections, bladder infections, skin infections, and sore throats. |  Rapid screen diagnostic tests; rapid strep, urinalysis, pregnancy, mononucleosis and blood glucose |
|  Well-child exam |  Routine medical care for families including medication management |  Routine medical labs |
|  Sports and camp physicals |  Chronic disease management; high blood pressure, cholesterol, hyperlipidemia, diabetes, dyslipidemia, COPD, asthma, thyroid problems |  Diabetes |
|  Immunizations for ages 7+ |  Minor office procedures such as skin lesion removal and biopsy or stitches |  High cholesterol |
|  Flu shots | Mental health including anxiety and depression |  High blood pressure |
|  Health Screenings: Cholesterol, depression/anxiety, diabetes, and skin screenings |  Diagnosis and treatment of workplace injury |   |
|  Nicotine cessation counseling and treatment |   |   |
|  Wellness physicals for ages 7+ |   |   |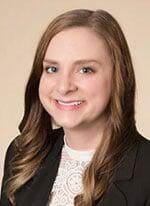 Meet Your Provider
Chelsi Weber graduated with a Master's degree from Bellin College of Nursing and most recently managed a Fast Care location for Bellin Health. In addition to helping with common illnesses, she enjoys building relationships with patients and helping them strive towards their health goals.
"Chelsi is awesome! In addition to being an excellent health practitioner for our family, she always treats our teens as though they were adults."
"Friendly, professional, respectful, knowledgeable, and helpful are her bedside manners."

"...She worked my son into her schedule when we had forgotten to show up for a previous day's appointment. Most doctor's offices would charge us for the "no show", and while we expected to pay this fee since it was our fault, we were pleasantly surprised at not having to do so. We will continue to be loyal to Chelsi and Forsite!"

"Chelsi is awesome. Goes above and beyond. Very informative. Never tries to push you out the door without answering all your questions. A+."
"Great option if [Forsite] works with your insurance and job. Never a wait."
"I was able to get the labs I needed fast and found out I had high cholesterol all at an extremely affordable rate."