The 5th annual Forsite Move Challenge concluded at midnight on Thursday, September 30th. The following three teams out-stepped the competition:
In 3rd place, Team Optima Machinery averaged 14,823 steps a day

In 2nd place, Team Zepnick Solutions achieved a 16,735 team daily step average

In 1st place, Team WBAY-TV completed the challenge with a 17,576 team daily step average

The Forsite Move Challenge is a competitive company step challenge that takes place the entire month of September. This year, 48 organizations throughout Wisconsin took part in the event and raised $10,650 for this year's beneficiary, CP. Since it's inception in 2017, the Move Challenge has raised over $65,000 for charity.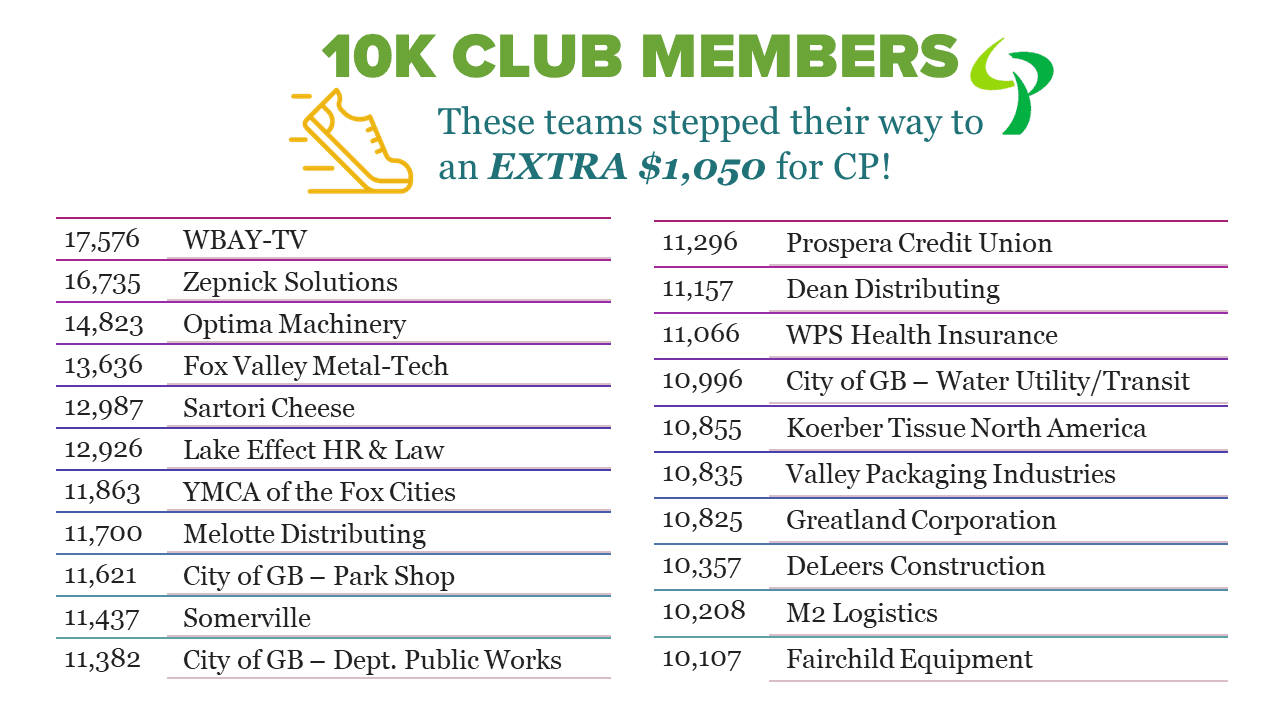 A large sum of the Move Challenge funds raised are made up of registration fees. However, $1,050 were donated in the names of the following teams that averaged at least 10,000 steps a day: WBAY-TV, Zepnick Solutions, Optima Machinery, Fox Valley Metal-Tech, Sartori Cheese, Lake Effect HR & Law, YMCA of the Fox Cities, Melotte Distributing, City of Green Bay- Park Shop, Somerville, City of Green Bay – Dept. of Public Works, Prospera Credit Union, Dean Distributing, WPS Health Insurance, City of Green Bay – Water Utility/Transit, Koerber Tissue North America, Valley Packaging Industries, Greatland Corporation, DeLeers Construction, M2 Logistics, and Fairchild Equipment.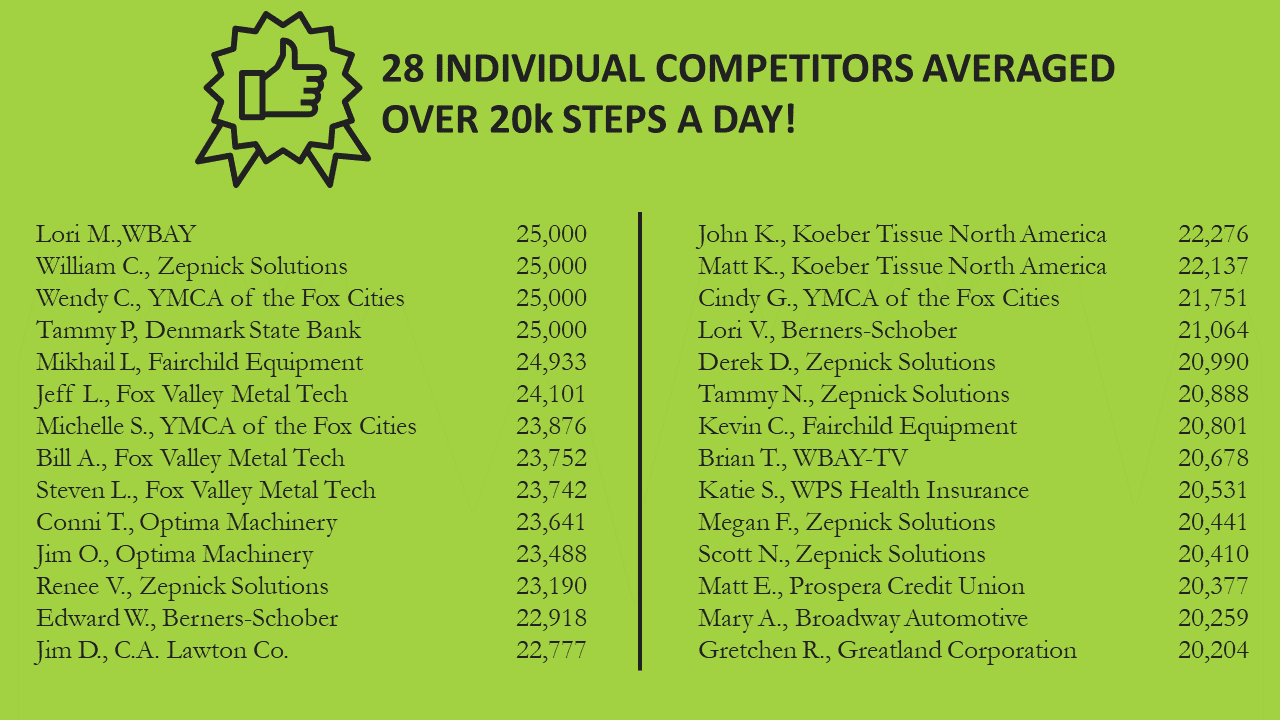 Move Challenge Participant Statistics
This year's Forsite Move Challenge welcomed 999 participants. 82% of these participants stepped above the national average of 5,900 steps a day. An impressive 91% of participant survey responders reported a positive impact to their overall health and exercise routine habits as a result of this challenge.
Here are some testimonials from participants:
"I already have a daily exercise routine in place but found this (challenge) pushed me on the days I was feeling lazy! Made me want to walk and play golf instead of ride in the cart."
"I realized that getting up and moving is a mindset not a chore"
"I have developed new friendships."
"The amount of people participating is awesome!"