What is a Healthcare Claim?
A healthcare claim is a request for payment that you or your doctor submit to your health insurance company after you receive care. A claim will contain unique medical codes that have been interpreted from the healthcare providers notes during your visit. Using these codes, the insurance carrier will determine whether the healthcare services provided are covered at 100%, partially covered, or not covered and require additional payment from the patient.
Step 1: Showing Your Healthcare ID Card



Giving your personal and healthcare insurance information to your provider is the start to a healthcare claim. Always bring your Healthcare ID card with you to an appointment with your healthcare provider.
Pro-Tip = it's always best to contact your Insurance Carrier before going to your appointment to make sure your Provider is In-Network and the services you are going in for are covered under your policy.
Step 2: Insurance Verification
The second step to generating a claim is verifying your insurance. Verifying your insurance confirms that you have coverage for the care you are about to receive, states your policy benefits, and displays whether your insurance provider requires prior authorization for the intended healthcare services.
Step 3: Coding
During a patient's visit, the healthcare provider will take notes that are sent to their staff for coding. These codes signify diagnosis, procedures, medications, and supplies administered as well as the reason why. Here are some examples of common medical codes:
Current procedural terminology (CPT)

Diagnosis-related group (DRG)

Healthcare common procedure coding system (HCPCS)

International classification of diseases (ICD-10)

National drug code (NDC)
Step 4: Listing of Charges-Services
Before care providers submit their coded claim for evaluation, they will list the charges for their services based on their contracted rates with the insurance provider.
Step 5: The Claim is Submitted
Once the healthcare provider has completed their claim, it is submitted to the insurance provider.
Step 6: Claim Evaluation
Once the insurance provider receives the claim, they evaluate the claim and determine:
1. The validity of the claim
2. How much of the claim charges they will cover
The insurance company will accept the claim and reimburse the charge if the patient has sufficient coverage and received any required prior authorization.
The insurance company can reject the claim if it does not meet formatting requirements, has a medical coding error, the patient does not have sufficient coverage or did not acquire necessary prior authorization.
Rejected medical claims can be resubmitted for payment once the errors have been corrected.
Step 7: Explanation of Benefits and Final Billing
Once the insurance provider determines their participation in the claim, an explanation of benefits followed by a final bill will be distributed to the patient for any additional payments needed.
Some providers require or want you to pay an amount upfront. If you do, keep a receipt of any prepayment and make sure it is accounted for in the final billing. If you overpay, you may have to initiate reimbursement directly from the provider. They may keep that balance and apply it toward any future services. Do not make any payments until you receive your explanation of benefits back from your insurance carrier and match it up with what you are being billed from the provider.
Information Sources:
https://www.definitivehc.com/blog/medical-claims-101-what-you-need-to-know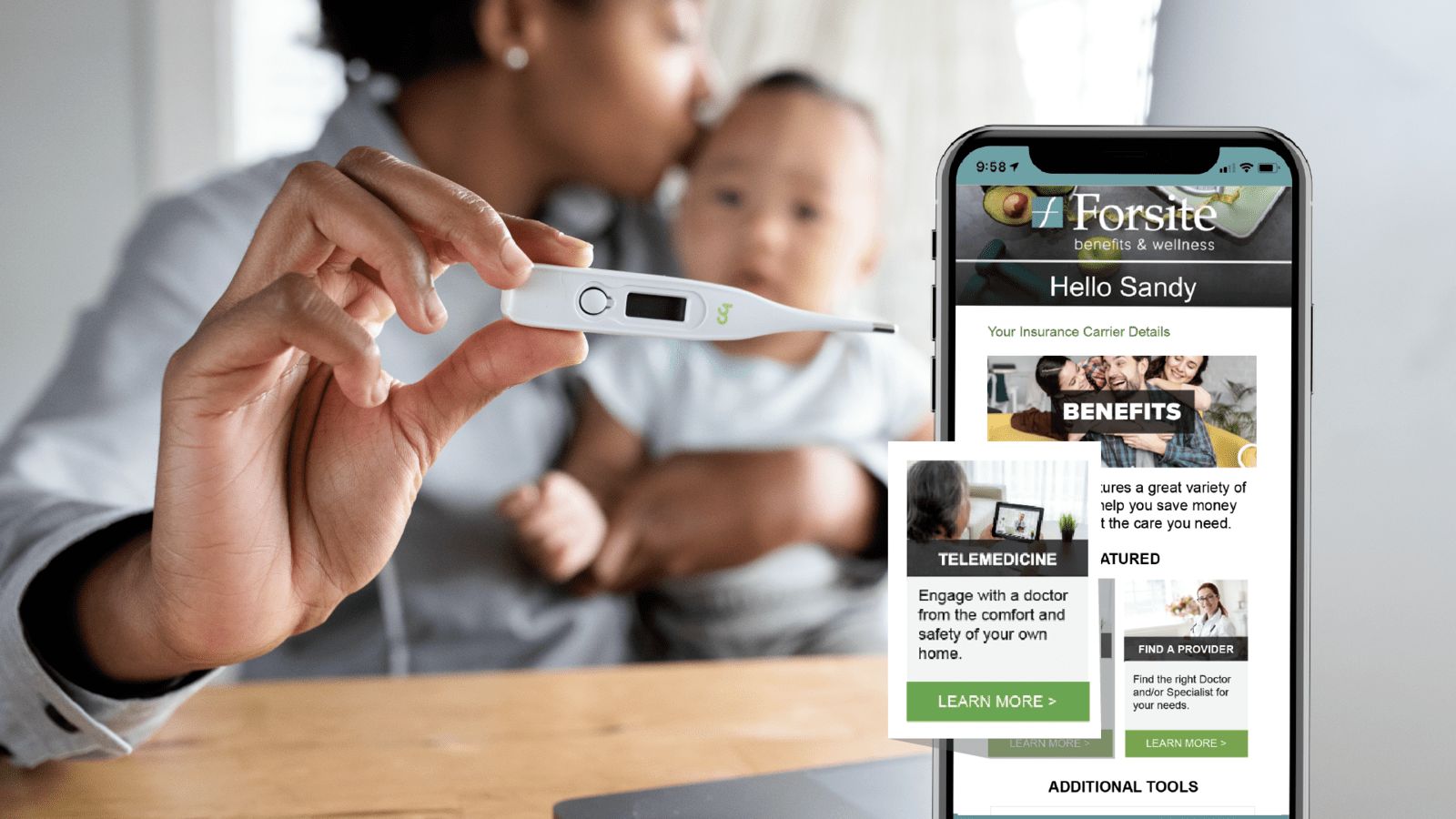 Are you looking to take employee healthcare education to the next level? A proper method of communication is key to effective benefit offerings. Choose an uncluttered, engaging medium where you can relay important information to your employees. Whether email or a company intranet, know that choosing a communication method is the most important step you will take in helping your employees and organization thrive.

We communicate with our team using Forsite EXP >>