Healthcare emergencies happen. How can you be prepared to get care quickly and safely without defaulting to the expensive emergency room? This quick read will help you determine the appropriate level of care for your needs before they surface.
Prepare Now and Confidently Act Later.
Before a medical emergency or need for quick care arises, get familiar with your care options and how to get there or contact them. You can start preparing by writing down the answers to the following questions:
Who is my preferred healthcare provider?

Is my family doctor or preferred care provider in-network?

What are my telehealth options through my insurance plan?

Where is the nearest in-network walk-in clinic?

Where is the nearest in-network urgent care center?

Where is the nearest in-network emergency care center?
Knowing the answers to these questions along with contact information for each will be greatly beneficial to you when your time in need arises. Post this information somewhere in your home where you can easily access it.
Telehealth or Virtual Doctor Visits
Telehealth is quickly increasing in popularity and saves patients not only time, but also money. The estimated cost of a Telehealth or virtual doctor visit is $59 or less. Pick up your phone, tablet, or laptop and schedule a virtual, face-to-face chat with a Board-Certified Doctor when faced with coughing, eye or ear pain, a fever, headache, nausea, sore throat or similar mild symptoms.
Health Care Clinics
If you would prefer an in-person visit over a virtual one, Health Care Clinics are appropriate options for the symptoms treated via Telehealth as well as bites and stings, cuts, sprains, strains, rashes, and lab work. A clinic visit will typically cost less than a visiting a doctor's office, but possibly more than or similar to a virtual visit.
Doctor Office Visits
You should make an appointment to see your family doctor or preferred care provider for annual physicals, diagnostics, and to discuss health concerns, especially those that are tied to a family medical history. With a consistent doctor, annual physical exams set an atmosphere for trust and open discussions about family medical history that will lead to personalized prevention plans.
Urgent Care
How is urgent care different from emergency care? Urgent care is the middle ground between your primary care provider and the emergency department, and visits are significantly less expensive than an emergency room visit, and less time consuming. Urgent care is an appropriate level of care for animal bites, stitches, and open wounds or infections.
If an individual's condition needs attention immediately but is not life threatening or limb-threatening, urgent care can treat these cases. Urgent care cases should not be delayed beyond 24 hours.
Emergency Care
The Emergency Room is where one should be headed if an individual's condition is life threatening: trouble breathing, choking, electric shock, spine injury, heavy bleeding, seizures, poisoning, or similar symptoms. Medical emergency Doctors will treat such patients at an estimated cost of ~$1,500.
Become familiar with these care options and take note of who to contact and where to go for care the next time you find yourself in need of medical attention.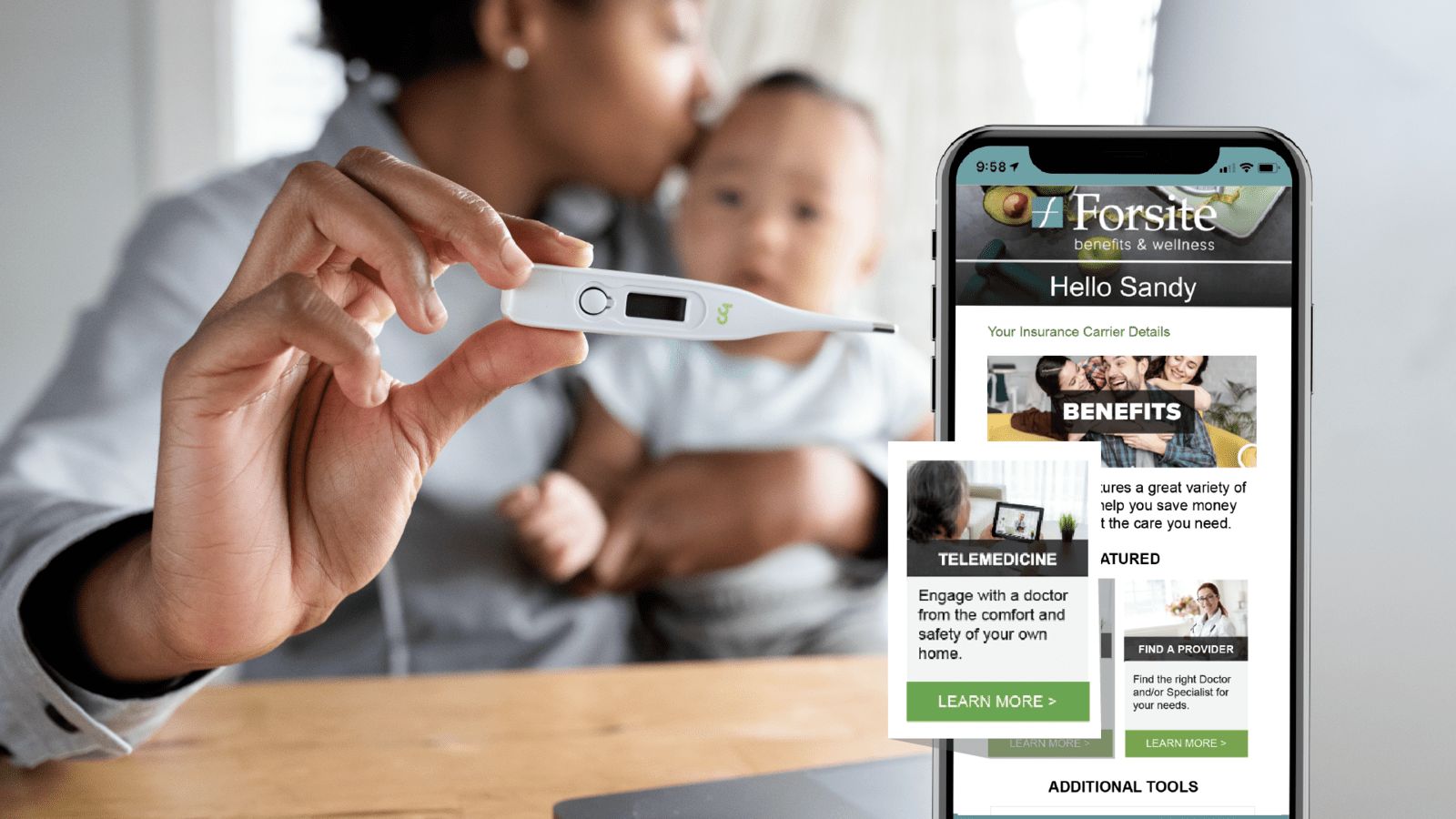 Are you looking to take employee healthcare education to the next level? A proper method of communication is key to effective benefit offerings. Choose an uncluttered, engaging medium where you can relay important information to your employees. Whether email or a company intranet, know that choosing a communication method is the most important step you will take in helping your employees and organization thrive.

We communicate with our team using Forsite EXP >>