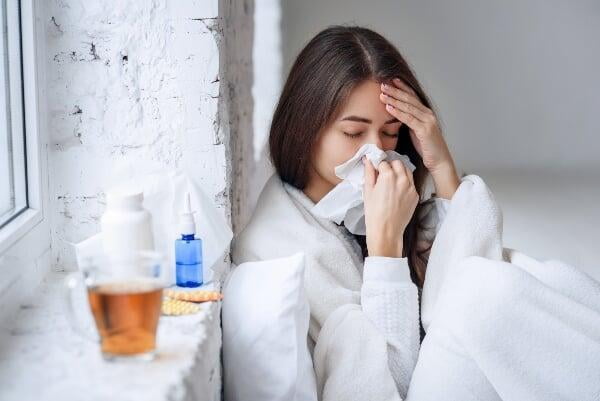 With COVID-19 effecting our communities, is it safe to go out and get a flu shot?
The CDC says, "Yes. Getting a flu vaccine is an essential part of protecting your health and your family's health this season. To protect your health when getting a flu vaccine, follow CDC's recommendations for running essential errands and doctor visits.
As always, continue to take everyday preventative actions."
There are two key steps you can take to safely get your flu vaccine this year.
One. Be sure to consult the CDC's everyday preventative actions guide, and carefully abide by each recommendation.
Two. Call your primary care facility you intend to have administer your flu shot. Ask if they are following the CDC's vaccination pandemic guidance. The CDC says, "any vaccination location following CDC's guidance should be a safe place for you to get a flu vaccine."
Where can one safely get the flu vaccine if high risk for serious illness from COVID-19 or the Flu?
If following the two key steps previously mentioned, there are plenty of safe locations for anyone, including those of high risk, to receive their flu shot this year.
Simply locate where flu vaccines are available near you, call ahead to inquire about the facilities following the CDC's pandemic guidance, and be sure to practice everyday preventative actions.
Nurses Notes From the Forsite Health & Wellness Clinic's Nurse practitioner, Chelsi Weber.
"I recommend the flu shot to all patients, especially those who are immunocompromised or have health conditions that could put them at higher risk of hospitalization from getting influenza. Influenza is responsible for 31.4 million outpatient visits each year, and more than 200,000 hospitalizations each year (CDC). While you can still get the flu after receiving the vaccine, your symptoms will typically be more mild. This is because there are many strains of the flu out there, but the vaccine includes the 3-4 strains that research suggests will be most common this year."
"Other measures one can take to help boost, and keep a strong and healthy immune system include eating healthy, getting enough sleep, and exercising. While not much scientific evidence is available to support it, it is believed that vitamin C, elderberry, and zinc can also assist in keeping us healthy."
Did you know?
There are two types of flu shots; the regular dose, and the high dose for 65+ year old patients. Two weeks after receiving your flu shot, the vaccine will start to become effective against influenza.
The flu shot can cause mild symptoms that let you know your body is working hard to build up immunity to influenza. While many individuals do not experience side effects, some feel body aches, soreness, headaches, low grade fever, nausea, or fatigue, or see redness, and/or swelling where the shot was administered (CDC).
Where can you get your flu shot?
Download this free, printable newsletter for the office
This Month's Nav Series Newsletter is a quick and easy read about the flu shot.

Previous Nav Series Newsletter topics to Help Your Employees Better Navigate Today's Healthcare System
Readers are also enjoying:
Northeast Wisconsin's Company Vs. Company Step Challenge: The Inside Scoop