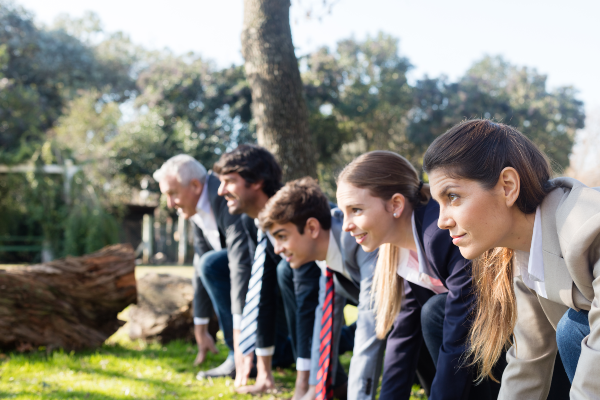 Even as things start returning to some sort of normalcy in day to day operations, societal indications show that the impact of COVID-19 on "business as usual" will be seen well into 2021. With the ripples of the Coronavirus continuing to form, Employers are faced with challenges of managing the on-going fluctuation and frustration of their workforce.
Now more than ever, employees are looking to their HR and Leadership teams for organizational evolution that has their best interest at heart. Businesses who continue with the "we've always done it this way" mentality of employee relations are going to be left scratching their heads wondering why their biggest assets are funneling out the door and they can't recover from this pandemic.
Why is an employee benefits company talking about talent acquisition and retention challenges?
The answer's quite simple and straightforward, but often overlooked by organizations: Employee Benefits play a key role in whether people decide to come to work for, or leave, a specific business. Personally, I have ten years of experience in the Recruiting Industry. Of the placements we lost during that time, 9 times out of 10 it was due to our client having an inadequate benefits program, when salary and location were comparable. In support, annual data from recruiting experts like Glassdoor and the Society for Human Resource Management (SHRM) continue to show that 60%+ of job seekers report Benefits (Health Benefits ranking #1) and Perks as major factors in considering a job offer.
Check out this article by Jennifer Jones, 'Why Employee Experience Shouldn't Stop Short of Health Benefits'.
Whether we like it or not, times have changed, and the COVID-19 landscape has brought many of the gaps in structure and understanding of traditional employee benefit programs to the surface. Strategic organizations understand that their team members are the biggest driver of their future growth and success. Along with that, these businesses understand that the way they assemble and promote their Employee Benefits programs will impact the quality of their Associates. When correctly aligned, Employee Benefits and recruitment can solidify a company's position as an Employer of Choice on the cutting edge of the talent war.
How can your employee benefits program tie into your sustainable growth strategy moving forward?
To keep it simple, we've narrowed it down into the 3 pillars for benefit evolution and improved employee experience:
1. Educate: Let's face it, the world of employee benefits can be complex and confusing. As costly as insurance benefits are, it is imperative to ensure employees understand what they are receiving and have streamlined access to the information they need to be intelligent consumers whenever they need it and wherever they are. Companies must ensure important information reaches all employees in simple, easy-to-understand terms. The result is more informed employees who are more engaged and satisfied, become better benefit consumers, and help to mitigate the company's risk that leads to future claims.
How can you achieve informed, engaged, satisfied employees?
a. Offer them direct access to timely benefit experts and resources
b. Give on-demand mobile access to pertinent benefits materials at a single point of entry
c. Provide proactive communications for cost saving RX/Medical alternatives
2. Engage: The days of having one in-person meeting a year at open enrollment are over. Not only is this method expensive for employers and unsafe in current times, it is ineffective and often does not include all parties involved in benefits decisions. Employers must revamp their strategy to guarantee accurate and practical information can be easily accessible and absorbed by their team members and can reach them on platforms where they are already spending their time.
We recommend the following steps be taken to modernize your open enrollment approach.
a. Seek a proactive, real-time option for effective healthcare system navigation
b. Enroll in an online, app-based enrollment and benefit election tools
c. Secure innovative population health offerings for physical, mental, emotional and financial wellbeing
3. Empower: As companies look at a roster of team members from four generations, a one-sized fits all approach to benefits won't cut it. Employees are yearning to have the autonomy to choose the most effective and affordable program for their unique family dynamics. The needs of a single 25-year-old, a 45 year old with a family of four, and a 55 year old empty nester will be drastically different. On top of having options, your current and future workforce want a voice in continued changes that will inevitably occur for your program to remain relevant.
Gather options for your employees' to feel empowered when making benefit decisions that are best for their unique situation.
a. Explore Forsite's access to non-traditional healthcare options based on stage of life for member/family
b. Ask about Forsite's creative options to customize coverage and direction of employee investment
c. Invest in technology and solutions to encourage and incentivize healthy behavior change such as a corporate wellness program
It's no secret that all employers have challenges with talent and, since their inception in the 1940s, company sponsored employee health plans have played a huge role in helping to solve this dilemma. We believe the problem is that in the last 70+ years, employers have transitioned from looking at this part of total compensation as a "benefit" to employees to simply an "expense" to the employer.
Over the last 16 years, Forsite Benefits has been on a mission to flip the script and has helped our clients contain costs in their programs with an employee-first approach. By focusing on Education, Engagement and Empowerment to create the best possible benefits scenario for their team members, Forsite clients have seen a ripple effect that comes backwards to impact overall organizational, financial, and cultural health in their business.
Article written by Will Robinson | wrobinson@forsitebenefits.com
Readers are also enjoying
How to Execute a Safe & Education Open Enrollment Post COVID-19 by Missy Steffek
The Coronavirus Pandemic Recession: Managing How Your Changing Expenses Will Impact Your Changing Bottom Line by Grant Schilling